Album review: Miasmal "Tides of Omniscience"
Swedish death metal band Miasmal was formed in Gothenburg in 2007. A year later they released their first demo which was followed by their debut album "Miasmal" in 2011. "Tides of Omniscience" is the band's third full-length album and the band is starting to sound really good. The album will be released by Century Media on 4th March.
The vocals are old-school death metal harsh vocals while the music is (a bit) less extreme. The music is certainly within what you'd expect from a death metal band, but it is slightly less aggressive and more melodic than some other bands out there. That combination of harsh vocals and melodic death metal works well and the band has really created an easily recognisable sound.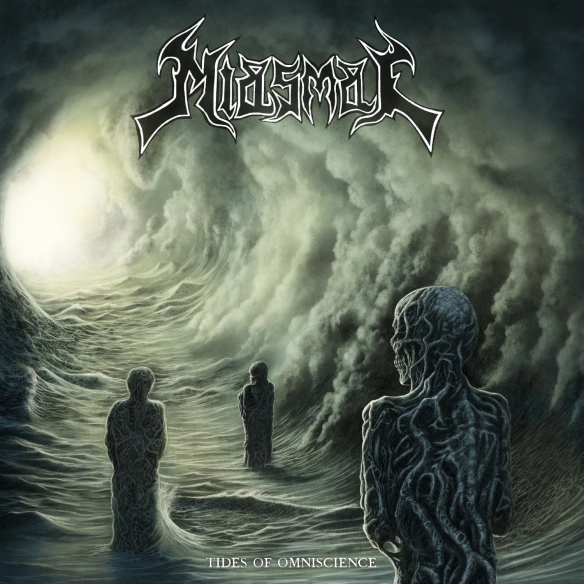 The album was recorded in the band's rehearsal studio and, despite the absence of a world-class studio and a big-name producer, the production is actually both clear and very good. The fact that it was mixed at the legendary Fredman Studios has most likely helped make this sound great.
It is a solid album and it sounds quite modern. This is clearly a death metal album released in 2016. It is obvious where it has its roots, but it is different from the old-school, raw death metal recordings of the late 80s and early 90s. Here are some great faster passages but also quite a few slower-paced melodic sections in a well-balanced mix.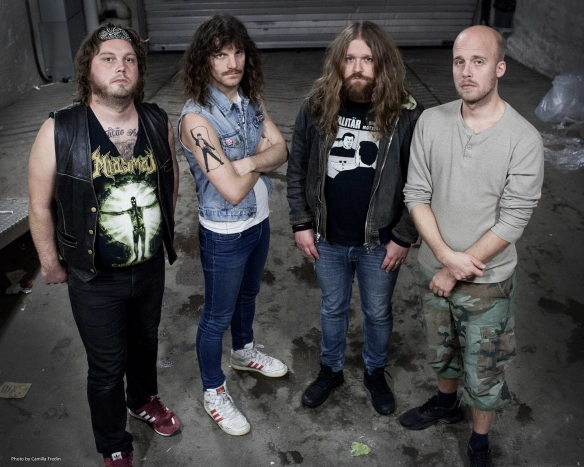 "Dark Waters" is one of the album's strongest tracks and here we get some great heavy metal guitar solos that could easily have come from a Megadeth album which shows you that while this is a death metal band they are not afraid of adding influences from thrash metal, hardcore and other music genres into their mix. The end result is very good. "Venomous Harvest" is another favourite of mine on this album which is one of the band's more aggressive tracks. Love it.
Miasmal – band members
Pontus Redig – vocals, guitar
Björn Eriksson – drums
Ruben Åhlander Persson – bass
Magnus Andreasson – guitar
miasmal.net / www.facebook.com/miasmal