Album review: Devil's Gun "Sing For The Chaos"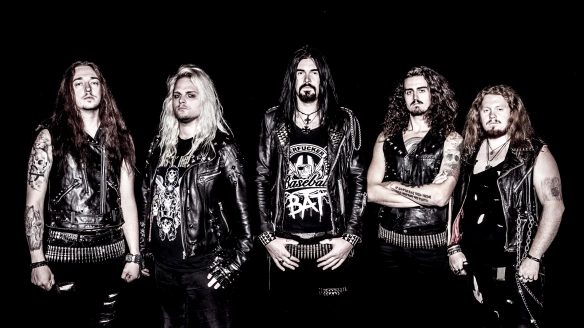 Sweden's Devil's Gun returns with a new album filled with classic-sounding heavy metal. 
Sweden has a long tradition of producing great metal bands in pretty much all metal sub-genres. In recent years, many Swedish bands with a sound based on classic 70s and 80s heavy metal have emerged. Among them is Devil's Gun. The band released its first full-length studio album "Dirty 'N' Damned" in 2016 and now the follow-up album is ready. Devil's Gun plays heavy metal of the good old classic kind. There are many echoes of the classic Accept sound here, the way they sounded in the 80s. Joakim Hermansson's vocal style seems to be heavily inspired by Udo Dirkschneider, the legendary former Accept frontman. Genre-wise there is nothing new here. But that's perfectly OK. This is a shout-out to the 80s metal that many of us grew up with and it is executed well. While the style is clearly 80s heavy metal, this is no tribute band or mere copycat. This is great new music built on a foundation of 80s metal. There are a lot of Accept vibes here, but there are also some echoes of American 80s bands such as Mötley Crüe and W.A.S.P. on songs such as "Queen of Destruction" and on some songs, such as "Bad To The Bone", we get a bit of a Judas Priest vibe. We also get a few nods to AC/DC here and there. The lyrics are classic metal: "Killer Machine", "To The Devil", "Tear Down The Wall", "Lights Out", "Electrical Shock", "On The Road" and so on. Only the interestingly named song "Alligator Fuckhouse" stands out from the standard heavy metal formula. Metalheads – it is time to stretch your necks because when this album is released, it'll be headbanging time! Now I just need to find my old air guitar and dust it off. Love it!
Devil's Gun's album "Sing For The Chaos" will be released on 12th April via Black Lodge Records.