Album review: Michael Schenker Fest "Revelation"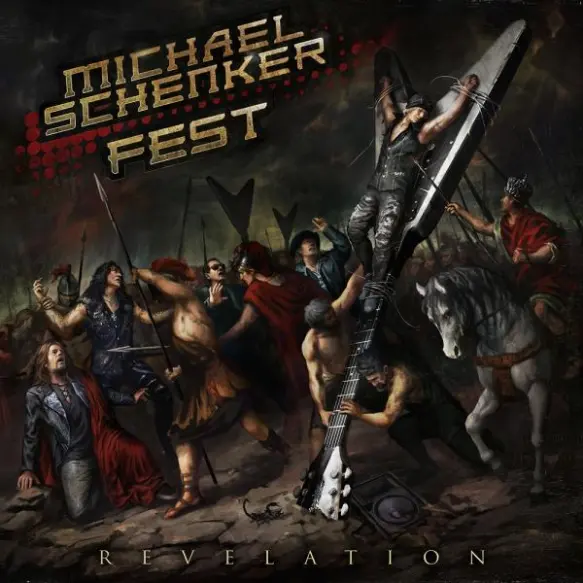 Michael Schenker Fest returns with its second studio album of new material plus some special Japanese bonus tracks.
Michael Schenker Fest was born out of the onstage reunion of Michael Schenker and Graham Bonnet in Japan in 2015. In the early 1980s, Bonnet briefly, very briefly, fronted MSG. It lasted for one album and a small part of a gig. When Schenker in 2015 did a tour of Japan with Michael Schenker's Temple of Rock, he had the newly formed Graham Bonnet Band as support act. The two former colleagues reunited for the first time ever for a couple of songs during Schenker's set. It was a huge success and led to the formation of Michael Schenker Fest which sees Schenker reunited with a whole heap of his old MSG bandmates as well as Doogie White from Temple of Rock.
The new band has toured around the globe ever since, including several successful Japan tours. MSF performs classics from throughout Schenker's career with MSG, UFO and Scorpions. They released a studio album, "Resurrection", in 2018 and now they are back with a new studio album called "Revelation". It's more of the same of what we have been getting from Schenker and his Fest colleagues. The one notable change is the absence of drummer Ted McKenna who sadly passed away unexpectedly in January during a routine operation. He has been replaced in MSF by two other former MSG drummers, Bodo Schopf and Simon Phillips.
The album, obviously, features some fine guitar work by the revolutionary guitarist Schenker, but also the voices of the legendary vocalists Graham Bonnet, Gary Barden, Robin McAuley and Doogie White. There's also a guest appearance by current Rainbow singer Ronnie Romero on the track "We Are the Voice" (one of the album's best tracks). The backbone of MSF still consists of MSG alumni Steve Mann on keyboards and guitar and Chris Glen on bass. Musically, MSF continues in the footsteps of MSG. It is melodic classic rock delivered by some of the most legendary names in the rock business. Everybody misses the great Ted McKenna, but the show must go on. His replacements do not only have the same MSG pedigree, but they are also still able to deliver at the top level. Just like the first MSF album, this one has a few new tracks that will fit in nicely with the old Schenker classics in the live set, such as perhaps "Under a Blood Red Sky", a great rock song sung by Robin McAuley. "Sleeping with the Light On", "Leading You Astray" and "Headed for the Sun" are also great tunes.
The Japanese edition of the album comes with a few bonus tracks: "Doctor Doctor" and "Assault Attack" (the album's highlight for me), both recorded live in Japan in 2017 (with McKenna on drums!) and an alternative version of the track "The Beast in the Shadows" with Loudness guitarist Akira Takasaki as a guest. 
Michael Schenker Fest's new album "Revelation" will be released on 20th September by Ward Records in Japan and Nuclear Blast internationally. Michael Schenker Fest will tour Japan once again in March 2020.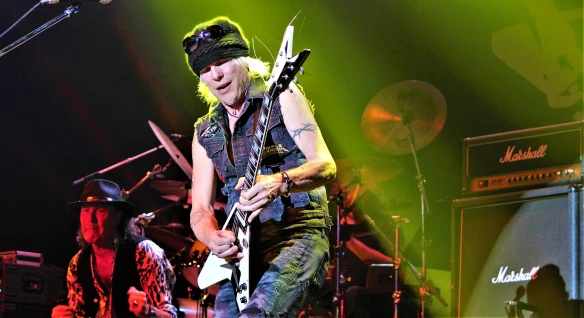 www.facebook.com/michaelschenkerrocks