Interview: Floor Jansen and Tuomas Holopainen of Nightwish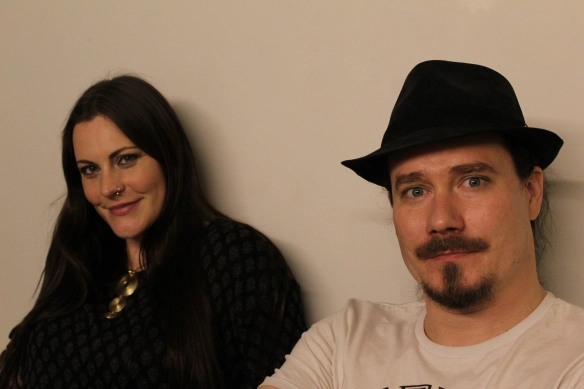 Nightwish founder and musical mastermind Tuomas Holopainen and lead vocalist Floor Jansen sat down backstage with Roppongi Rocks' Stefan Nilsson shortly before the band walked onstage in Tokyo for another successful gig on the Asian leg of their world tour.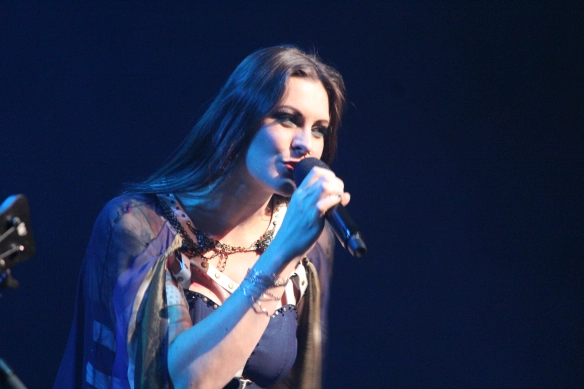 Finland has given the world a lot of great heavy metal bands in the past couple of decades, At the forefront of the Finnish metal scene is, and has been for a long time, the mighty symphonic metal band Nightwish who this year celebrates its twentieth anniversary.
Fronted by the fierce Dutchwoman Floor Jansen since 2012, the band has continued to release great albums and tour the world. They are better than ever and their latest album, "Endless Forms Most Beautiful", their eight full-length studio album, was released in March 2015.
But soon, once the current world tour concludes in October with Nightwish returning to Japan to play at the Loud Park festival, the band will take what is planned to be a year-long break during all of 2017.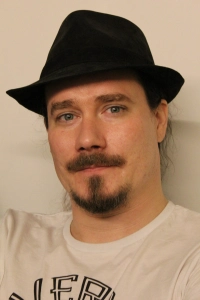 "That's the plan, yes," explains Tuomas Holopainen as we meet in Roppongi, Tokyo. "The last show for this tour is going to happen in October. Then all of 2017 off and back with a vengeance in 2018."
Holopainen has been the main force behind Nightwish for the past two decades and he has also released a solo album and worked on film music. Now he wants a break.
"I don't think I will be doing music. That's the idea of the break! I haven't really given it that much thought. I just enjoy the idea of getting to be at home, doing the gardening, taking care of the horse, just be steady for a while."
"I'm thinking about some ideas but I've nothing official really to share yet," says Floor Jansen about what she plans to do during the break. When asked if her old band ReVamp is perhaps part of what she is currently considering: "That's part of the thinking," she says with a smile but without confirming anything.
What might a rejuvenated and rested Nightwish do when it returns in 2018 once the break is over? "It's a bit too far away to reveal anything but we know pretty much what the plans are until 2020 or so," says Holopainen.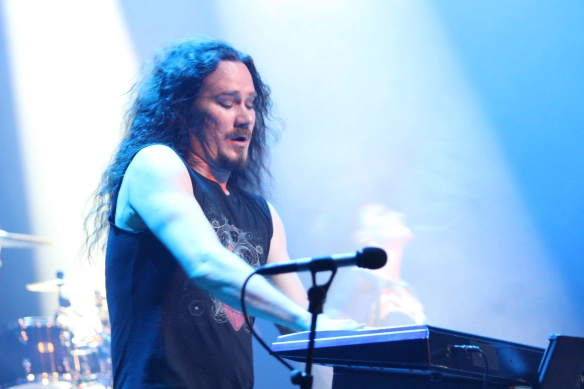 With twenty years under their belt, the Finnish band has achieved many great things, both critical acclaim and commercial success. What is the highlight so far? "Mine would be this new album and especially the last track 'The Greatest Show On Earth'. When it comes to live shows, possibly Wembley last December. The whole of this tour has been amazing," says Holopainen proudly.
During its twenty years, the band has had three very different lead vocalists but Holopainen and his band have still managed to establish a signature Nightwish sound.
"I think it comes down to so many different things. A lot has to do with the songwriting of course, but that's not enough on its own. It takes all the members, the singers, production, the crew, everything! We have been called a 'vehicle of spirit that defies category'. I love that expression! It goes to the core of what we are. It just feels that this vehicle needs to be running no matter who is behind the music or the singing."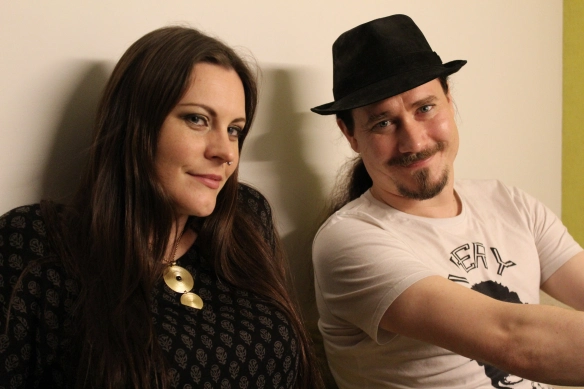 Floor Jansen, one of the best frontwomen in the metal business, joined Nightwish in 2012 in the middle of the tour that followed the "Imaginaerum" album as a replacement for Anette Olzon who abruptly parted ways with the band. Olzon had replaced original Nightwish singer Tarja Turunen in 2007. Jansen fit in well with the band and her voice and stage presence were a perfect fit and was the following year announced as the band's new permanent lead vocalist. She already knew the band well when she got the call in 2012.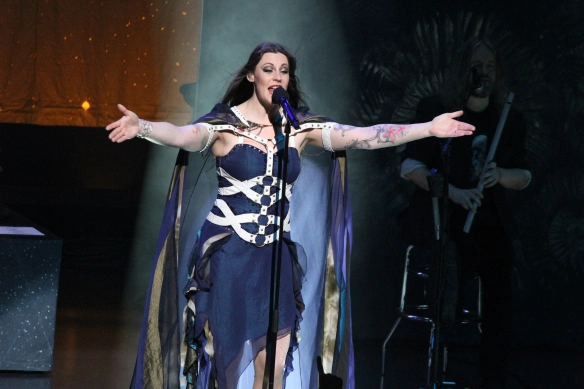 "Back in 2002, I had my band After Forever and we did a tour with Nightwish, supporting them in Europe for a few weeks. That was great fun and we stayed in touch. If they played near where I was I would visit them and so on," explains Jansen her relationship with Nightwish.
When the call came with an offer for Jansen to join Nightwish on tour, things happened very fast, explains Jansen. "It was not like 'This is an idea, give it some thought and we will come back to you next week or whatever.' There was not much time to really think things through. So, the first reaction was 'Yes!' and I was already on my way and then, later, came more thoughts on how can we continue and how am I going to do things with ReVamp. Also, we took a long time to see if things were actually working or not. It was not like, OK, now I have joined and it is going to be like this forever. It was in such a moment of despair almost, now something needs to happen. And it happened. From there came the rest of the thinking and the process."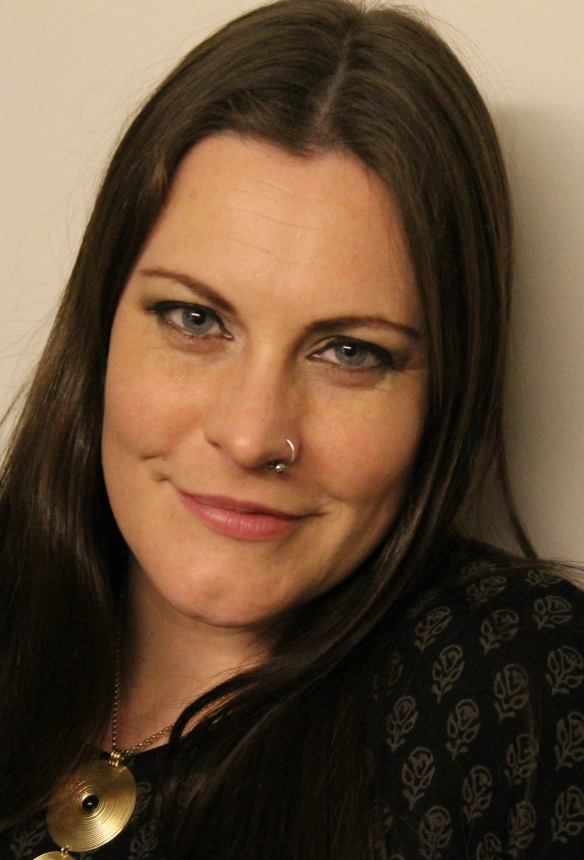 Jansen quickly settled into her new role with Nightwish. She not only mastered the band's back catalogue but also helped shape the band's new material. But taking over the microphone in an established major metal act that has already released seven albums is not an easy task.
"It felt very natural for me. That didn't mean on the first show I already nailed it really. Not at that time, but it really grew on me very fast. Of course I was not unfamiliar with the music, I have been a fan of it since the second album. I was very familiar with the majority of the stuff so it felt very cool but it was a challenge to sing something not written or co-written by myself and interpreted by someone else already, to not make some kind of copy. And to find your own way and emotion behind it. But it's such well-written stuff that that part became natural for me."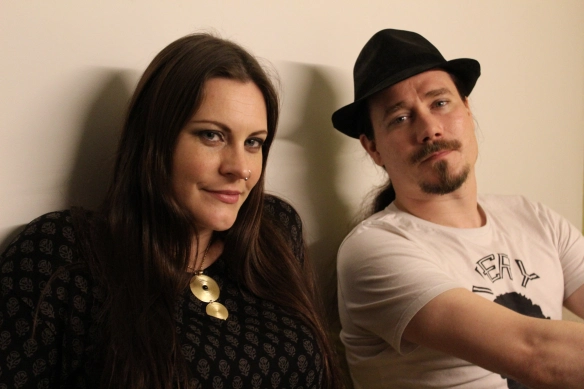 Holopainen was impressed with Jansen's impact on the latest album, her first with the band.
"It truly opened a whole new world for me as a songwriter and for the whole band as musicians to actually have lead vocals in the rehearsal room from the beginning. That was something new for us. For me personally, lead vocals are the crucial point of any song. We kind of built the arrangements around them, not vice versa. It was a revelation and made the whole process much more interesting. To see her enthusiasm and motivation during this album was very inspiring."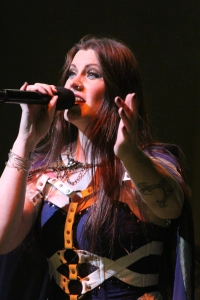 Nightwish is one of the biggest names in the Finnish heavy metal scene, which also features names such as Children of Bodom, Moonsorrow, Amorphis, Stratovarius, Sonata Arctica, Korpiklaani, Battle Beast, Rotten Sound, Apocalyptica, Michael Monroe and many more. How did Finland become a world-leader in heavy metal?
"Something to do with the mentality. You also have the snowball effect. Because the first successful bands in Finland were metal bands. It kind of fed the younger bands that tried similar things. This kind of music, it feels natural for us, let's say Scandinavians, to do, to be a bit of the dark and heavy side. When Finnish people try to do reggae or samba it just feels a bit wrong. You believe those bands because it's real."
Holopainen says the band still feel Finnish even though they now have multiple nationalities in the band and operate on a global level.
"The band originates from Finland. I guess the Finnishness shows in my songwriting because I am a Finn. It is not a deliberate thing. I do consider us as part of the Finnish metal scene even though it is an international band."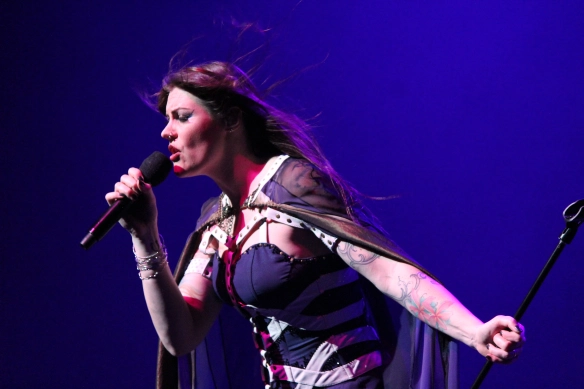 On the current tour and on the latest album, Kai Hahto (ex-Rotten Sound, Wintersun, Swallow the Sun) has been the band's session drummer. Whether he, like Floor Jansen and Troy Donockley have done before him, will go from session musician to a permanent member is still undecided. "It's a decision to be made next year," says Holopainen. "He came in about a week before we had to start the drum recordings. It was pretty hectic."
Life will remain hectic for Tuomas Holopainen, Floor Jansen and their bandmates until the Loud Park gig in Japan in October. Then they will finally get some time to slow down and think about the future.
Nightwish – band members
Floor Jansen – lead vocals
Tuomas Holopainen – keyboards
Emppu Vuorinen – guitar
Marco Hietala – bass, vocals
Troy Donockley – pipes, whistles, guitar
Kai Hahto – drums