EP review: Mustan Kuun Lapset "Kuolemanvirta"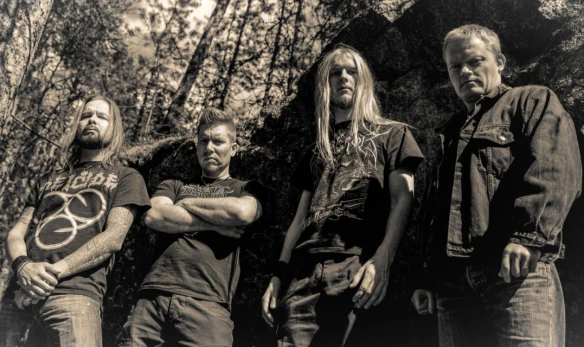 Finnish metal veterans Mustan Kuun Lapset are back with an EP and they do not disappoint. Finland proves once again it is at the top of the metal world.
Mustan Kuun Lapset, formed in Finland in 1993 and, following a few demos produced during the 90s, the band released its debut album in 2002. They called it quits in 2007 after releasing four full-length albums. But in the years that followed, the band released a compilation album and also did a few select gigs. In 2015 the band regrouped properly with a partially new line-up and is once again a dark force on the Finnish metal scene to be reckoned with.
Mustan Kuun Lapset, led by co-founders Pete Lehtinen and Mikko Hautala, calls its music dark metal. At times it kind of sounds like a pissed off version of Moonsorrow. Love it. Musically the band lives somewhere in the deep forests between the villages of Death Metal Valley and Pagan Metalville. Much of it sounds very Nordic and that is a very good thing. Heavy, yet melodic with plenty of melancholy. My kind of music.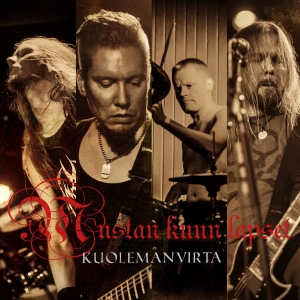 On the new EP we get both new music and new versions of old music. We get two studio tracks and two live tracks. All great stuff. The sound on the live tracks is very raw and recorded "as is", seemingly without any post production. It works as it shows the raw energy and quality of Mustan Kuun Lapset's music.
This is gloriously great Finnish metal. Finland knows how to do metal better than any other country on Earth.
"Kuolemanvirta" is out now on Inverse Records.
"Kuolemanvirta" – track list
Kuolemanvirta
Veritanssi '16
Valkoinen Satama (live)
Kuka Palvoo Saatanaa (live)
Mustan Kuun Lapset – band members
Pete Lehtinen – vocals, guitar, synth
Ville Pelkonen – bass
Mikko Hautala – drums
Heikki Piipari – guitar