Loud Park gig report: Opeth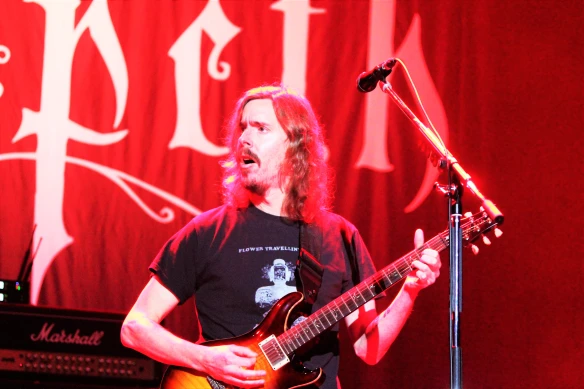 Swedish progressive rockers Opeth returned to Japan for another triumphant gig, writes Caroline Misokane.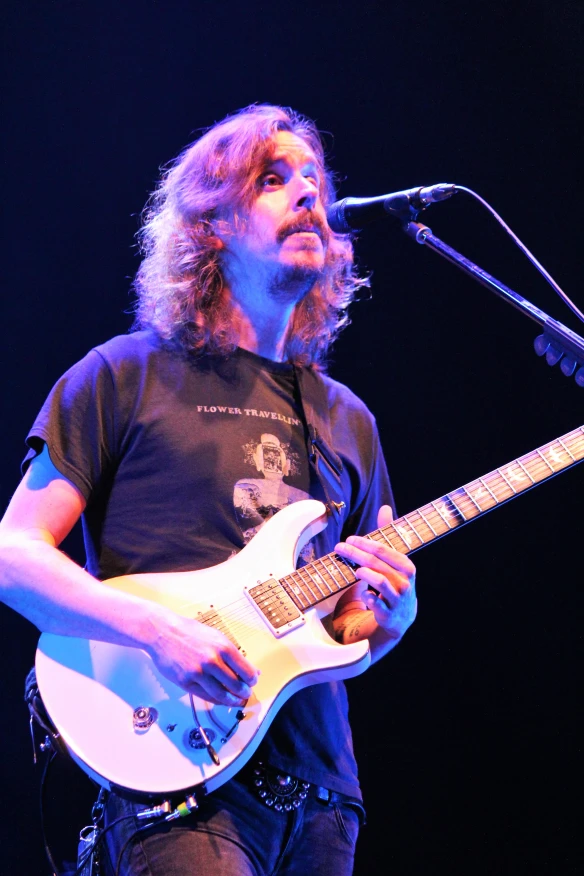 It is the middle of a typical autumn day when people start gathering in front of the Big Rock Stage on Saturday 14th October to see the Swedish progressive masters Opeth's gig at the Loud Park festival. The air becomes a little thick, yet very energetic as the on-stage screen displays the band's name. Opening the night with the amazing "Sorceress" from their latest album, the riffs of Mikael Åkerfeldt and Fredrik Åkesson take the crowd to another world with Mikael's voice lightning the dark atmosphere of this song.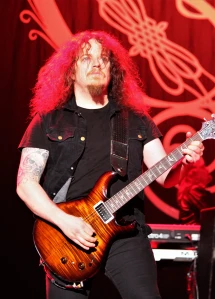 Continuing the show, they turn back 12 years in time with "Ghost of Perdition". Heavy screams, violent drumming by Martin Axenrot and a good bass job by Martin Mendez are mixed with slow vocals and keyboards, showing why Opeth has been considered one of the best, if not the best, progressive death metal bands of all time.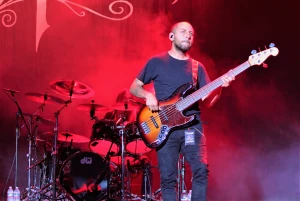 Next comes "The Wilde Flowers", also from the "Sorceress" album, bringing another set of beautiful vocals from Mikael and also the backing vocals of Joakim Svalberg, which make a great difference in the song together with the band's technical yet very emotional performance.
After that, a brief pause is made for some interaction between Mikael and crowd, with some jokes and thanks and many "I love you" coming from the audience. Then Mikael announces a ballad, which he believes will be one of the few ones played during the two-day Loud Park festival. The ballad is "In My Time of Need" from "Damnation", a controversial album at the time considered by some fans as being too soft, but I believe it was the beginning of a transition consolidated in the 2011 album "Heritage". This song is very deep and emotional. The lyrics are about a lonely person who is in need of someone who is not there. Mikael really knows how to share the feelings of the song with people. When he sings, he puts his soul out for everyone to see it and cherish it. It is impossible, even for the die-hardest death metal fan, to not get moved by it.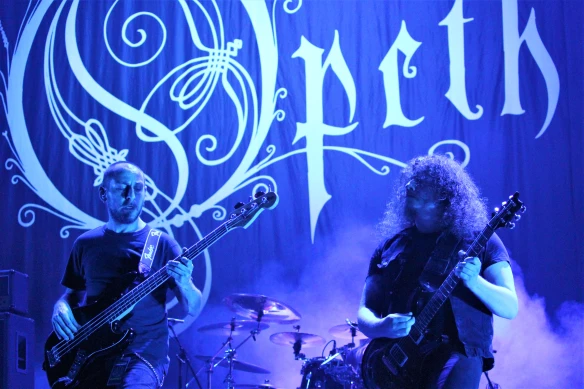 Unfortunately while they are preparing to play "Cusp of Eternity", a member of their crew comes and whispers something in Mikael's ear and I can hear some words in Swedish before he announces that they only have 14 minutes to finish the show. Thus they will have to cut a song from the set and play "Deliverance", the last one, which is 14 minutes long. Of course it isn't the best news for the crowd, but it is a festival gig and we all know such things can happen. Starting with a heavy combination of all instruments and then Mikael's violent screams, this song travels between dark and heavy moments to soft and light ones, showing all their abilities as musicians and giving the listener a delightful moment. As they don't have enough time to say a proper goodbye, when they end the song Mikael thanks the fans and walks off stage, leaving their fans already longing for a headline tour as soon as possible. This was definitely one of the best performances I have seen in my life.