Album review: Old Chapel "Visions from Beyond" – old-school doomed death metal from Russia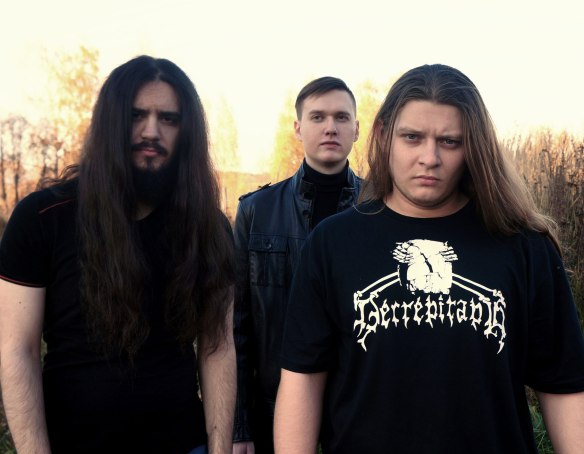 Old Chapel: old-school doomed death metal from Russia.
Listening to Russia's Old Chapel for the first time is rather enjoyable. They are less brutal than some of the more extreme bands out there. Sure, it's dark, damp, angry and rotten, but not so much sinister or brutal. The vocals and most of the drumming are death metal as you'd expect it to sound, but musically much of this is actually quite close to traditional heavy metal with some doom and death metal influences. It is an interesting mix of different heavy metal genres that works quite well. At times it sounds like a dirty slow-motion Judas Priest with a Morbid Angel overlay, sort of.
The album's closing track, the instrumental "Paura Nella Citta Dei Morti Viventi", is different from the rest of the album both in sound and feel. It's more like some kind of musical experimentation divided into two distinct parts. It's a great way to finish a solid album.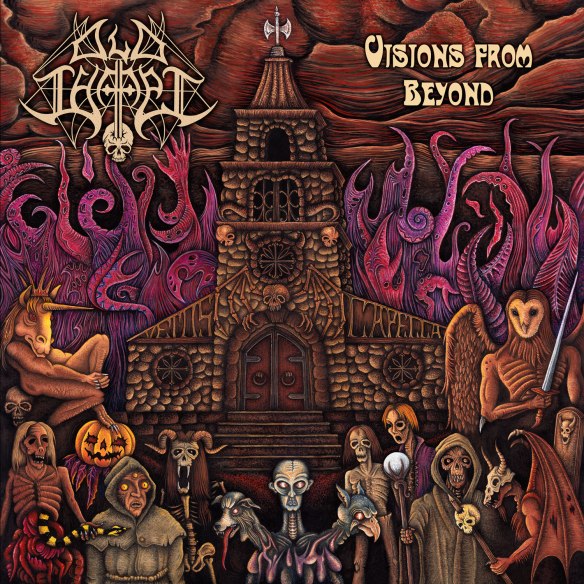 Consisting of Sergei Karpukhin (drums), Pavel Suslov (vocals) and Alexei Mazur (guitar), this old school doomed death metal band was formed in Ivanovo, Russia in 2010. They have released a few albums and started to make a name for themselves in the underground scene. With this new studio album – recorded in Russia and mastered by Enormous Door in Austin, Texas, US – they will win new underground fans outside of their native Russia.
Old Chapel's "Visions from Beyond" will be released by Mexican label Chaos Records on 7th November.
www.facebook.com/oldchapeldeath