Album review: Patrik Jansson "Game Changer"
Former Hellsingland Underground member Patrik Jansson serves up an excellent blues-rock album.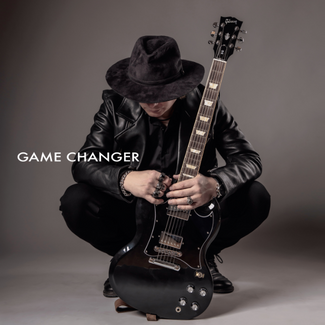 To many, he is best known as the original and long-time drummer for Northern rockers Hellsingland Underground. He has also played with Laney's Legion (fronted by Chris Laney of Pretty Maids) and Maryslim. But Patrik Jansson is much more than just a great rock drummer. Having grown up in Gävle, Sweden, Patrik then moved to Stockholm to study music. He is an accomplished drummer, guitar player, vocalist, bass player, percussionist, composer, producer, video director, art director and much more. For many years, he has led his own blues-rock band Patrik Jansson Trio. But the new album, "Game Changer", is a proper solo album. Apart from a few guest appearances, Patrik plays all instruments on the eleven-track album and also handles the vocals. And what an excellent record he has created. "Game Changer" is primarily a blues-based rock album. But Patrik brings all the music that inspired him in his youth to this album. On "Time to Make Some Changes" we, somewhat surprisingly, get some excellent reggae vibes. "Know Where I Belong" is a bluesy ballad. "Something's Gotta Give" is a terrific instrumental jazz fusion track. Another great instrumental piece is the softer, rosier "Rays of the Sun". With the blues comes melancholy and some sad feelings, but this is still a feel-good album, even with the title of the excellent "Feel Bad Boogie". This is grown-up bluesy rock with soul!
Patrik Jansson's new album "Game Changer" is out now via Sneaky Foot Records.
www.facebook.com/patrikjanssonofficial