Gig review: Legend of Rock – a tribute to Deep Purple and Rainbow
Two mind-blowing tribute shows in Tokyo celebrated the legacy of 70s hard rock.
Legend of Rock – a tribute to Deep Purple and Rainbow at EX Theater Roppongi, Tokyo, Japan on 5th November 2022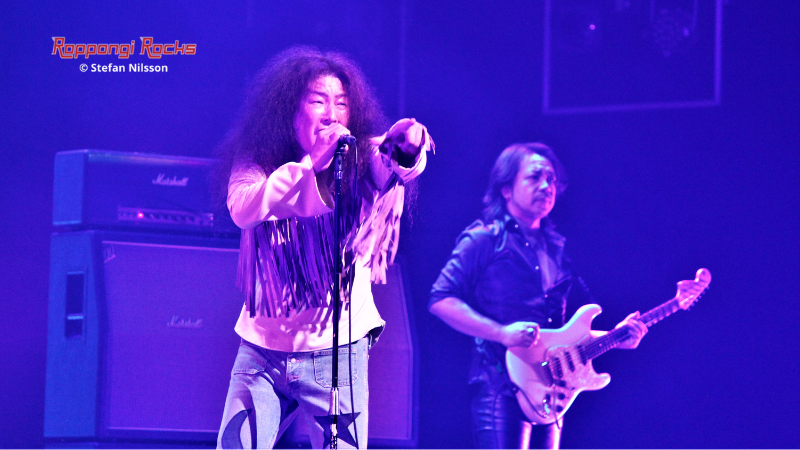 Tribute shows can be tricky. Why? Because the reason anyone puts on a tribute show is that the original music is very good and has had a big impact. Thus, trying to recreate legendary musical performances of the past is a high-risk endeavour. And if one is trying to recreate the legendary performances of Deep Purple and Rainbow, the odds are against success. Well, Legend of Rock's very ambitious go at recreating Purple and Rainbow history in a major production at EX Theater in Roppongi, Tokyo not only met but exceeded expectations. This Legend of Rock production marked the 50th anniversary of Deep Purple's first Japan tour and the late Ronnie James Dio's 80th birthday. The day started in the afternoon with a tribute to Deep Purple Mark II and continued in the evening with a tribute to Rainbow's Dio era. The Deep Purple tribute performance was based on the band's legendary shows in Japan in 1972 which were immortalised on the "Made in Japan" double live album. The Rainbow tribute show focused primarily on Rainbow's 1976 tour that was recorded for the 1977 double live album "On Stage". The focus at these tribute shows was on the music rather than looks. The stage sets for both shows were based on the originals, but the performing musicians did not make the common mistake of focusing too much on trying to look like the original artists. Instead, they put most of their effort into the music and paid respect to some of the most legendary songs in hard rock history. The musicians are some of the best Japan has to offer and with these performances, they proved that they can do justice to the old classics.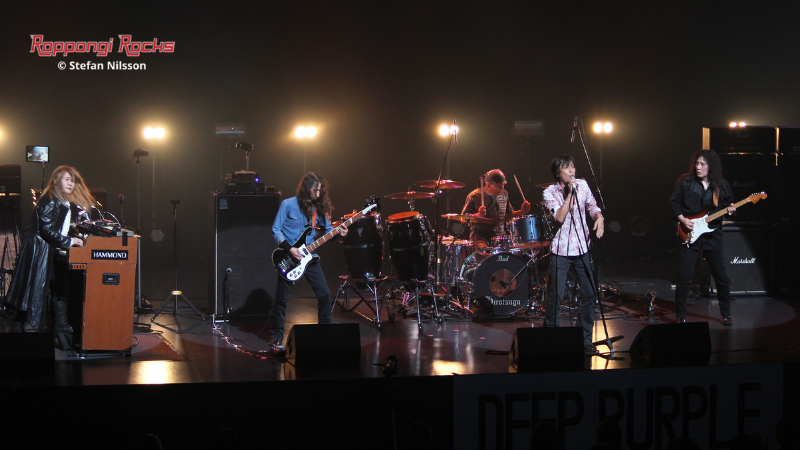 The Deep Purple Mark II Tribute
The day kicked off with an afternoon tribute performance built around Deep Purple's classic "Made in Japan" album (or "Live in Japan" as it is called here in Japan). The band consisted of Ray (Blindman) on lead vocals, guitarist Norifumi Shima (Concerto Moon), Kiyoshi "Leo" Utsunomiya (OIL, Jesus, Cloud Forest) on bass, Masashi "Jill" Okagaki (Terra Rosa, Aphrodite) on keyboards and drummer Hirotsugu Homma (Naked Machine, Loudness, Flatbacker, EZO, Anthem, Mari Hamada). Already during the opening track, "Highway Star", the band showed us that they meant business and that they intended to deliver this at the skill level of the original. Blindman vocalist Ray showed us that he certainly can sing Ian Gillan's parts. What a terrific singer Ray is. I was instantly amazed by both the music and the vocals as this was way better than I could ever have imagined. "Smoke on the Water" followed before it was time for "Child in Time", an epic song few can do justice. But Ray and his fellow bandmates can and they did. Ian Gillan, Ritchie Blackmore, Ian Paice, Jon Lord and Roger Glover were not physically present, but in spirit, they were certainly very present. My amazement did not die down as the band continued with "The Mule", "Strange Kind of Woman", "Lazy" and "Space Truckin'". They finished with a superb encore consisting of "Black Night" and "Speed King". A magnificent effort and a real treat for the Purple-loving audience members.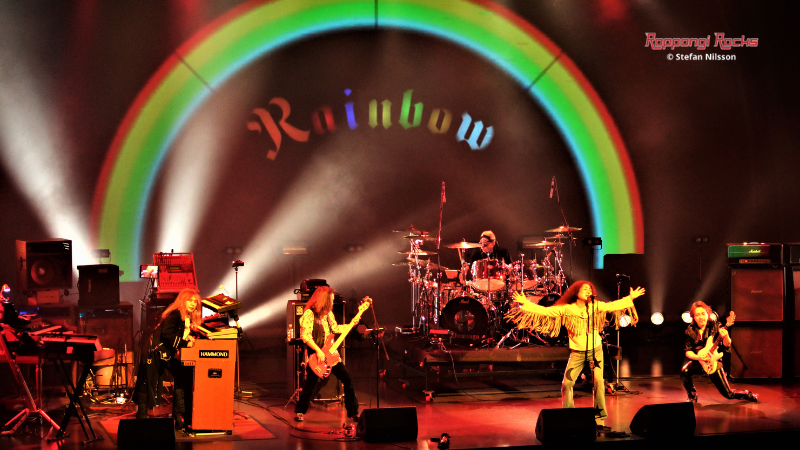 The Rainbow Tribute
The evening performance was a Rainbow tribute. Jill Okagaki and Hiro Homma, who pulled double duty and played this show as well, were joined by vocalist Dio Ken (Re-Arise), guitarist Kelly SIMONZ (Mark Boals, Kelly SIMONZ's Blind Faith) and bassist Koichi Terasawa (Punish, Rider Chips, Blizard, Sly). The Rainbow show kicked off with a classic soundbite from the movie "The Wizard of Oz" which then transported us into "Kill the King". The set list was flawless. We got fab versions of "Mistreated" and "Catch the Rainbow" before a great medley that merged "Man on the Silver Mountain", "Blues" and "Starstruck" and included some excellent jamming by the musicians. The evening's highlight was probably the iconic "Stargazer". We also got "Gates of Babylon" before an extended version of "Still I'm Sad" which featured excellent keyboard and drum solos (yes, Homma turned into Cozy Powell and looked like he did so effortlessly). As was the case earlier in the day, the vocals here too were amazing. I have never heard anyone singing and performing the parts of Ronnie James Dio as Dio Ken does. Ronnie's spirit seems to be living inside this powerhouse Japanese vocalist. At the end of the set and to the delight of the audience, the band returned for an encore consisting of "Long Live Rock'n'Roll". Magnificent!
These two shows were a terrific statement about the quality of 70s hard rock as well as a reminder that Japan has some incredible musicians that are capable of delivering at the highest level. This was a terrific and highly enjoyable afternoon and evening in Roppongi in the name of hard rock. Long Live Rock'n'Roll!