Udo Dirkschneider showcased his U.D.O. catalogue in Tokyo
Udo Dirkschneider's second night in Tokyo was focused on his U.D.O. catalogue.
Udo Dirkschneider at Shibuya Stream Hall, Tokyo, Japan on 11th April 2023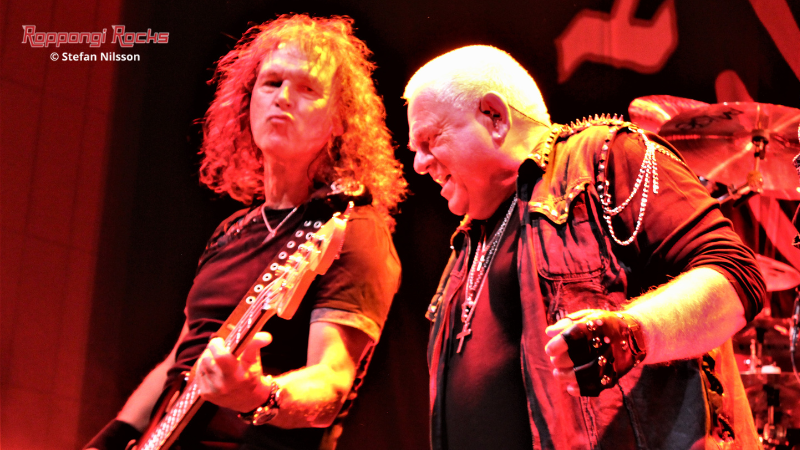 Best known for his Accept legacy, Udo Dirkschneider has also been creating music with his own band U.D.O. since 1987. While the first Tokyo gig on Monday night was fully dedicated to Udo's Accept legacy, the second night in Tokyo was focused on his U.D.O. catalogue. Sometimes people forget how vast and good the U.D.O. catalogue is. The band opened with "Animal House", the title track from U.D.O.'s 1987 debut album. From that album we also got treated to "Go Back to Hell" and "They Want War". U.D.O.'s latest album which came out in 2021 is called "Game Over". The game is certainly not over for Udo Dirkschneider. From that album we got to hear "Holy Invaders", "Kids and Guns" and the modern anthem "Metal Never Dies". Highlights in the show included "One Heart One Soul" (from 2018's "Steelfactory"), "Man and Machine" (the title track from the band's 2002 album), "I Give as Good as I Get" (from 2011's "Rev-Raptor") and "The Bogeyman" (from 2009's "Dominator"). Udo is clearly enjoying having his old Accept bandmate Peter Baltes playing bass for U.D.O. Peter's intensive bass playing gives many of the U.D.O. songs an added boost and he interacts well with Sven Dirkschneider on drums and Andrey Smirnov and Fabian Dee Dammers on guitars. Udo and his fab band rounded off the evening with Accept classics "Metal Heart" and "Balls to the Wall". Metal never dies indeed. It's definitely not game over for Udo. He has said on a few occasions that he will stop playing Accept songs and focus on his U.D.O. songs. As he proved on Tuesday evening in Tokyo, he has the songs and the band to deliver even without the Accept songs. This German metal legend is still able to deliver at the top of his game and is not stuck in the past.