Album review: Firewind "Immortals"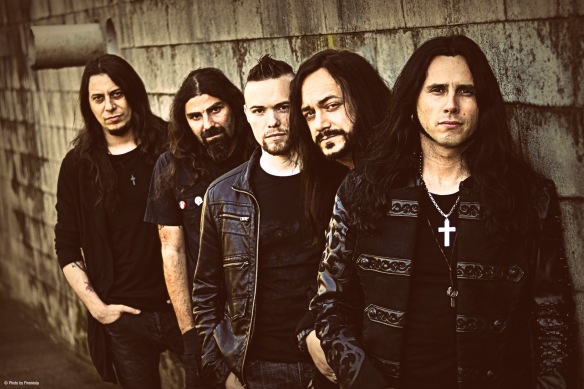 Greek guitar god Gus G is back with a with a catchy, fast and melodic Firewind album.
What an album! This a straight-through quality metal album filled with great tunes performed by great musicians. Five years after their last album, the Greeks are back with a rather catchy, fast and melodic metal album. On the new album "Immortals", their eighth full-length studio album, Firewind gives us ten quality melodic power metal tracks of the best kind.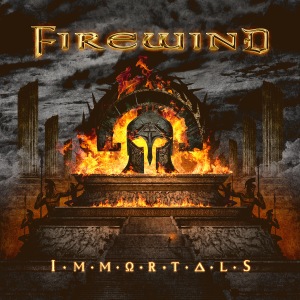 With Ozzy Osbourne guitarist Gus G as the band's mainman, there is obviously some terrific guitar wizardry going on throughout the album. But this is not a guitar hero kind of album. This is a melodic metal album by a great band that happens to include Gus G. Yes, that means that the guitar work here is above and beyond what an average melodic metal album contains, but this is not an Yngwie Malmsteen kind of album, if you know what I mean.
Fast and somewhat technical, yet very melodic, this album has echoes of great 80s heavy metal but without sounding dated. Even the album cover art looks 80s and I mean that in a good way. On this album the band has used an outside co-producer for the first time. Producer and Pink Cream 69 bassist Dennis Ward (Unisonic, Bob Catley, Angra, Krokus, Pink Cream 69) has engineered, mixed and mastered the album and also co-written music for it with Gus G.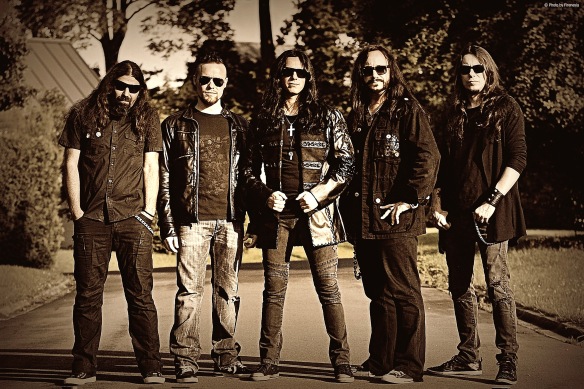 Firewind's new vocalist, German Henning Basse (ex-Metalium and Sons of Seasons and who has also sung live with Gamma Ray), has previously toured with the band in 2007 and also fronted Gus G's solo band. On this album he does a fine job. His voice is a very good match for Firewind's music and a great counterweight to Gus G's guitar.
The album kicks off with the splendid "Hands of Time". "Ode to Leonidas" is one the album's standout tracks. "Back on the Throne" is a piece of melodic metal perfection while "Warriors and Saints" is my favourite track as it is essentially a four-minute Firewind concentrate deluxe. There are no weak points or fillers on this album. Most of the album's ten tracks are created in the same format, but there are a few exceptions, such as  "Lady of 1,000 Sorrows", essentially a power ballad (yes, that too is something Firewind has borrowed from the 80s), and the title track, "Immortals", which is a short, fast and furious instrumental piece showcasing Gus G's fine guitar work. Great stuff.
"Immortals" will be released by Century Media on 20th January. Buy it.
Gus G will perform on 22nd March in Tokyo and 23rd March in Osaka. Elize Ryd of Amaranthe is a special guest vocalist at these gigs which will also feature Gus G's Firewind bandmates Henning Basse on vocals and Johan Nunez on drums.
www.facebook.com/firewindofficial / www.facebook.com/officialgusg