Gig review: An Epica knockout – The essence of a not-so-silent Tokyo gig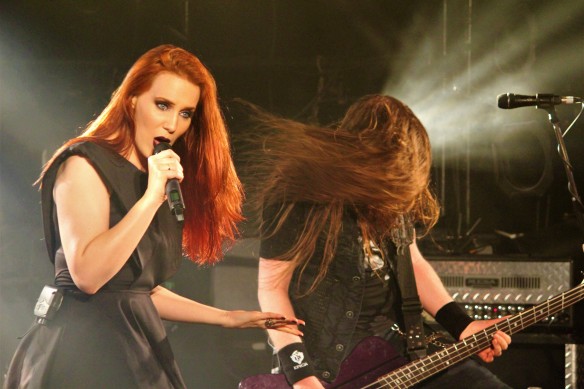 As Epica finally stood on a stage in Tokyo on Thursday night, they were met with obsessive devotion from an audience happily dancing in a hurricane of symphonic metal.
What a night! It took them 15 years to get here, but when European symphonic metal masters Epica did turn up to play in Tokyo, it was at a sold-out venue filled with Epica fans who knew all the songs. Obsessive devotion? Indeed!
The audience at Club Quattro is loud and overexcited when Epica hits the stage. They open a fantastic gig with the "Eidola" intro then swiftly moving into the terrific "Edge of the Blade" followed by "A Phantasmic Parade". What an opening!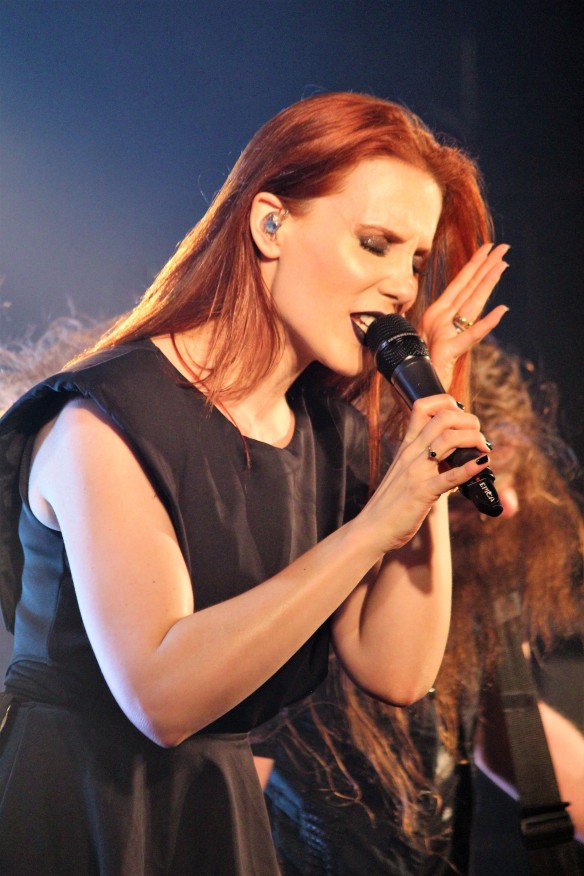 Epica's seventh studio album, "The Holographic Principle", was released last September and is perhaps the band's best album so far. Lucky us a big part of the Tokyo gig is centred around songs from the new album. We of course also get some old favourites such as "Sensorium" and "Sancta Terra". This evening, in addition to a fantastic set list, we get a band on top form and an out of this world audience. That combination quickly turn this into an incredible metal evening for all.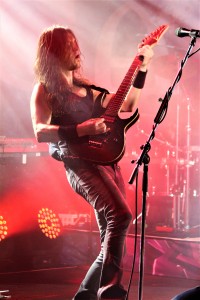 In Simone Simons, Epica has what much of the competition lacks: a world-class vocalist. She certainly can rock a stage too. The rest of the band delivers the musical foundation: they're tight and play like a well-oiled machine. Keyboardist Coen Janssen stands out as a showman who hugs the limelight. Not content with standing at the back, he rocks out on stage with a handheld keyboard, even bringing his instrument into the audience to be with his loyal fans. Epica mastermind Mark Jansen leads the band from the front: not only singing and playing guitar, but driving the rest of band along in coordinated headbanging and hair-throwing attacks. The band puts on a show far above and beyond the fans' expectations.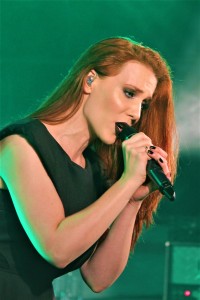 Over the past decade and a half, Epica has developed its signature sound, combining melodic symphonic metal with faster and heavier parts and mixing clean singing with growling. The end result works a treat both on record and live. Live they come across, at least this evening, as a tad bit heavier than in the studio which is not a bad thing as the audience is boiling over and ready to party. The whole Epica package – exquisite songs, great combination of melodic and heavy music and a frontwoman that stands out – is such a perfect fit for the Japanese market. I won't be surprised if Epica will soon go to another level in the Japanese market. They've got all the ingredients.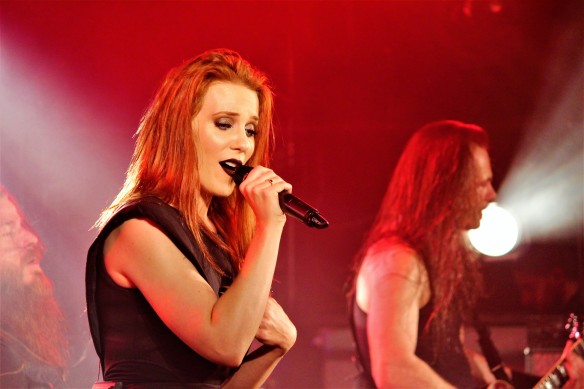 This evening the band seems overwhelmed with the response from the Tokyo audience. They are clearly loving the fact that they are finally on stage in Tokyo. The Tokyo gig is the final performance of Epica's three-city The Japan Principle Tour. An what a way to finish their first Japan visit. I go to a lot of gigs and this was one of the best gigs I have been to in quite a while. Respect to the European symphonic metal masters. We hope to see Epica back in Japan very soon. Perhaps at Loud Park? I think they've now earned a slot on the big stage.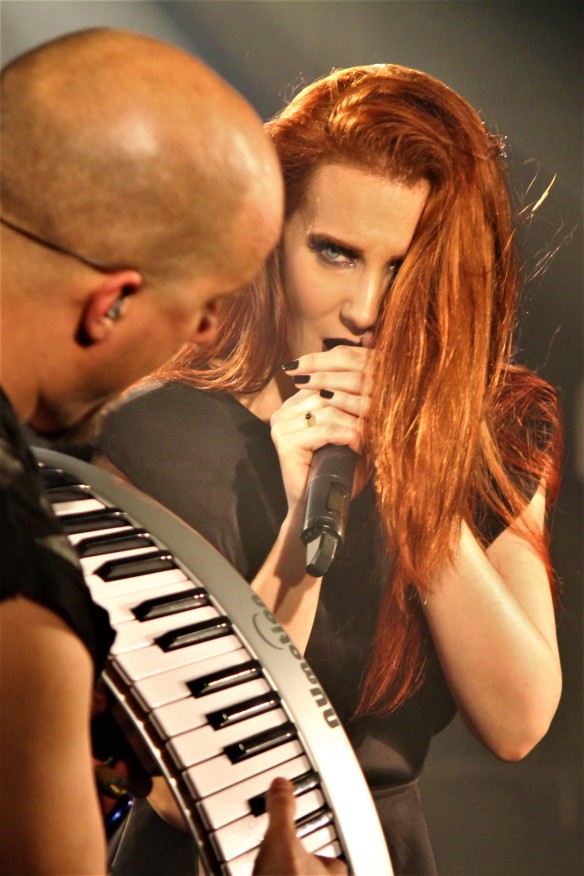 Epica – The Japan Principle Tour – Club Quattro, Shibuya, Tokyo – 6th April 2017 – set list
Eidola
Edge of the Blade
A Phantasmic Parade
Sensorium
Unleashed
Martyr of the Free World
The Essence of Silence
Storm of the Sorrow
The Obsessive Devotion
Ascension
Dancing in a Hurricane
Unchain Utopia
Cry for the Moon
Sancta Terra
Beyond the Matrix
Consign to Oblivion