Album review: Savage Messiah "Demons"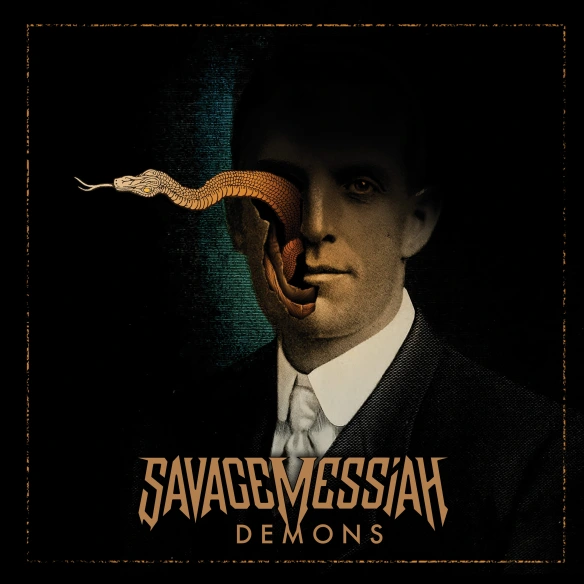 Modern British metal band Savage Messiah returns with a new album combining the proud British heavy metal tradition with contemporary melodic touches.
Britain's Savage Messiah has created an interesting sound based on the proud British heavy metal tradition. With hints of NWOBHM and elements of thrash and speed metal, Savage Messiah still manages to sound distinctly contemporary, not least because of its modern-sounding melodic touch which can be heard on "Demons", the band's fifth full-length studio album since its formation in 2007. Frontman David Silver has a voice made for this type of modern metal. Combining Silver with Mira Slama on bass, David Hruska on guitar and Charly Carreton on drums, we get a fresh take on melodic metal. They somehow manage to enter that tricky space that has the potential for mainstream appeal while at the same time has a quality to it that makes the music interesting to more diehard metalheads. 
The album production on "Demons" sounds as great as it should when you have heavyweights David Castillo as a producer and Jens Bogren to mix the album. For the recording sessions, the band made use of drummers Dan Wilding (Carcass, Aborted, Heaven Shall Burn) and Ali Richardson (Bleed From Within, Sylosis). Most of the material for the album was written in the studio. People who can write this kind of high-quality music on the fly clearly have some serious talent. I absolutely love the guitars on "Down and Out". Savage Messiah is a guitar band and throughout the album, we get some rather tasty guitar work. "The Lights Are Going Out" is almost a power ballad but thankfully with some added heaviness. My two favourite tracks on the album, "Heretic in the Modern World" and "Rise Then Fall", are fast and modern songs. There is also a well-made cover of Chris Stapleton's "Parachute" among the album's eleven tracks.
Savage Messiah's album "Demons" will be released on 10th May by Trooper Entertainment in Japan and on 17th May via Century Media Record internationally. 
www.facebook.com/savagemessiah