Album review: Devil's Gun "Dirty n Damned"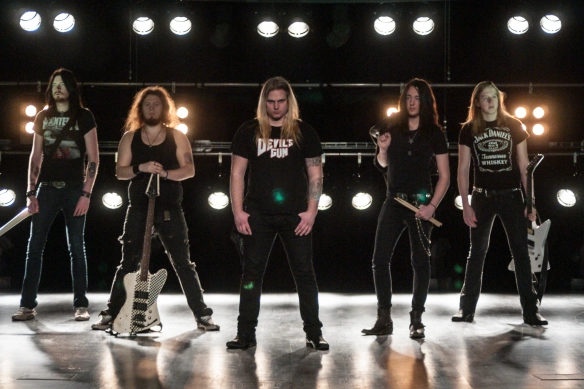 "Dirty n Damned" is a promising debut from Devil's Gun, a bunch of party-hungry rockers from Sweden.
Devil's Gun's music is about partying and so are, of course, the lyrics. There is nothing complicated here, just a band providing a good time for all. The album opens with the single "Hot Rock City" and then we get ten more songs in the same spirit. There is nothing modern about this album or this band. This album could have been released in the mid-80s. Nothing has happened in their musical world in the past 25 years. And that is a good thing.
The band was formed in 2012 by drummer Fredrik Johansson and guitarist Emil Holmström and they were soon joined by vocalist Joakim Hermansson. After a bit of experimenting with different musical styles they settled on creating their version of 80s hard rock with a party attitude.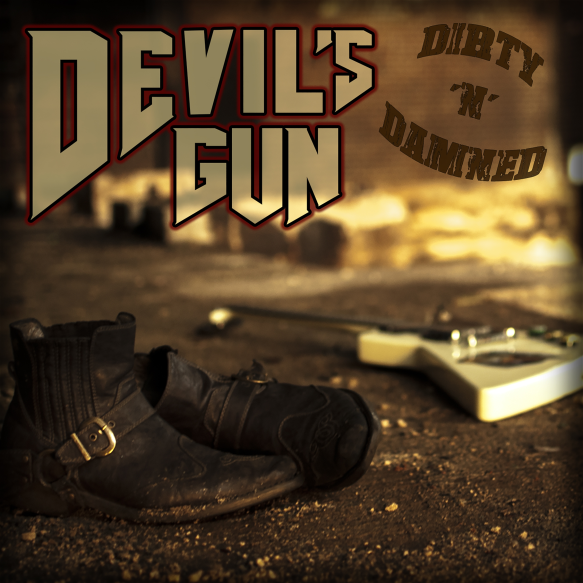 "Wasted", "Run Through The Night" and "Born To Lose" are among the stronger tracks on a solid debut album. The title track is perhaps my favourite track. There are certainly some loud echoes of 80s heavy metal acts like Accept on this album, but you'll also find some serious hints of more rock'n'roll-influenced artists such as Michael Monroe and Backyard Babies. Devil's Gun reminds me a fair bit of my old local Swedish rock favourites Pure Mania who, led by the ebullient Hasse Spennare, did some great and fun-filled rock'n'roll gigs and albums in the late 80s and early 90s. Like Pure Mania, Devil's Gun is a band that plays straightforward party rock. This is about partying, drinking beer and getting laid. Devil's Gun should work a treat at summer rock festivals. Once they get some more touring below their belts, these lads will be fatally good.
Devil's Gun's debut album "Dirty n Damned" will be released on 29th April on Black Lodge Records.
Devil's Gun "Dirty n Damned" track listing
Hot Rock City
Spitfire
Let 'em Ride
Run Through The Night
Dirty n Damned
Radio Attack
Wasted
Break The Ice
Born To Lose
Midnight Crowd
Sacrifice
Devil's Gun – band members
Joakim Hermansson – vocals
Fredrik Johansson – drums
Oliver Emanuelsson – bass
Philip Nilsson – guitar
Emil Holmström – guitar