DVD review: Arallu "Middle Eastern Battlefield"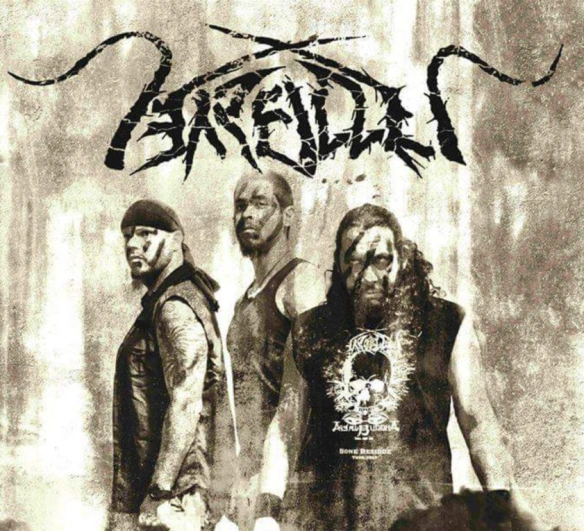 Arallu is an extreme metal band from Israel who has released the two-disc live DVD "Middle Eastern Battlefield".
They call what they play "Mesopotamian black/trash metal from Jerusalem" and that's a pretty good label on what this band, Arallu, has to offer. Musically we get a lot of influences from old-school thrash metal mixed up with black metal. The band pays tribute to its Middle Eastern roots by incorporating some traditional Middle Eastern instruments into some of its songs.
Arallu was initially a solo project by vocalists and bassist Moti "Butchered" Daniel but it soon evolved into a band. Formed in 1997, they released their first demo, "The War on the Wailing Wall", the same year and soon followed that with the "Satanic War in Jerusalem" demo before they produced their debut album in 1999. They released "Geniewar", their most recent full-length studio album, their fifth, in 2015. They have played locally in Israel opening for bands such as Mayhem, Marduk, Behemoth, Tribulation and Enslaved. They have also toured in Europe.
As is evident on Arallu's two-disc live DVD "Middle Eastern Battlefield", this is a band with energy and a will to entertain its audience. In a long-term conflict zone such as Israel, it is easy to imagine there are plenty of things that might influence the band's songwriting. Arallu's song titles include "Jewish Devil", "Bloodshed Around", "Desert Battles", "Barbarian Bloodshed" and "Troops of Doom". One of the band's more well-known songs, "Sierra Nevada", is inspired by the kidnapping, and subsequent release negotiation, of Butchered's brother in Colombia.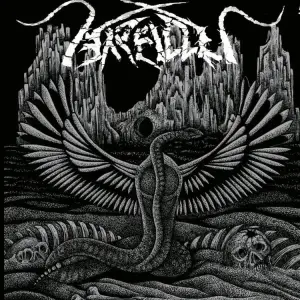 This two-disc set gives us not only two high-energy live sets featuring the best of Arallu's own material. They also give us a few decent covers: the Iron Maiden classic "Powerslave" (with Yochai Davidoff on vocals) and Slayer's "Evil Has No Boundaries" (with Sintax's Yehi Zaken as a guest vocalist). As bonus material we get the videos for six of the band's songs.
I like this band and this self-released DVD. This is unpolished, underground extreme metal. It has a bootleg feeling to it. It has the same raw, unfinished production as early black metal albums from the early 1980s (think Venom).