Gig review: Destruction destroys Tokyo with a thrash metal attack in Meguro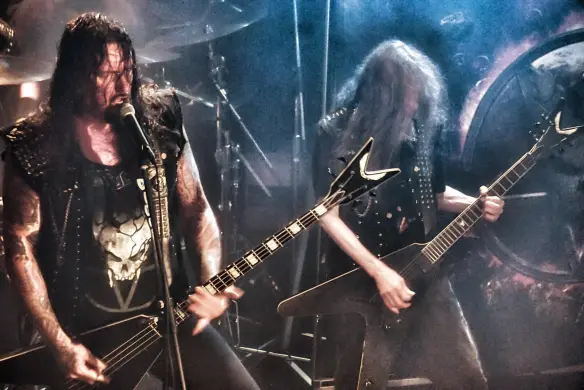 Thrash Anthems Live: German thrash metal veterans Destruction kick off their Asia-Pacific tour in style in Tokyo.
Destruction at Rockmaykan, Meguro, Tokyo, 16th April 2018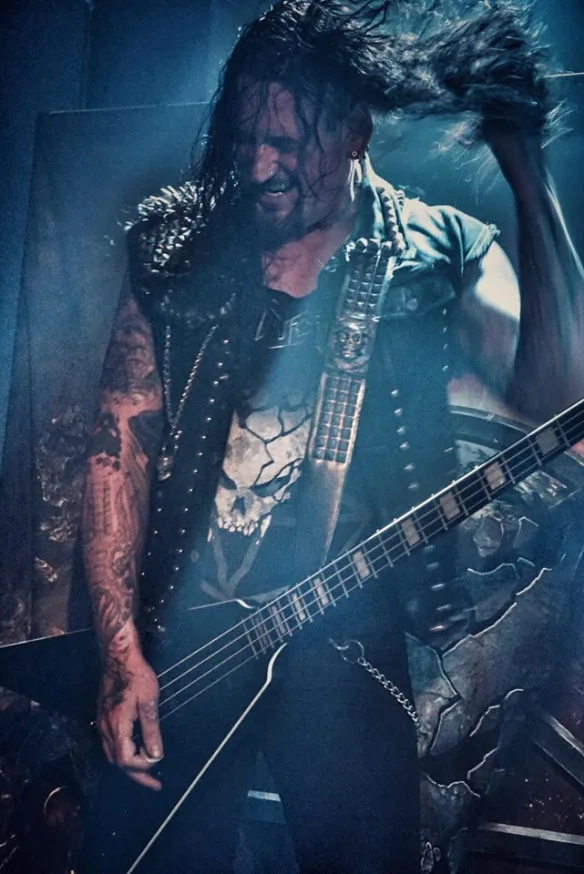 Destruction walks on stage and completely destroys Tokyo on this fine evening in Meguro. They are on fire for this first gig on their Asia-Pacific tour. Thrash metal in general and specifically German thrash is popular in Japan. Destruction is at the top of the German heap together with Kreator and Sodom. Like their American Bay Area cousins, Destruction serves up world-class thrash metal and once again prove that they are one of the genre's best bands.
This evening in Tokyo we get a killer set list that is almost flawless and near perfection. They open with 80s favourite "Curse the Gods". They immediately follow that with the more recent "Armageddonizer" before they return to the 80s back catalogue with "Tormentor". One of the evening's obvious highlights is of course "Nailed to the Cross" when the whole audience goes wild and shouts "Nailed to the fucking cross!". The anthem "Mad Butcher" follows. The evening continues like that with a mixture of old classics and newer material. All of it is bleeding terrific.
The band's co-founders Mike Sifringer (guitar) and Schmier (bass and vocals) are as good as they ever were since they founded the band in 1982. They are tight and they deliver. Even the early classics sound better now than they did back in the day as the band members are now much better musicians.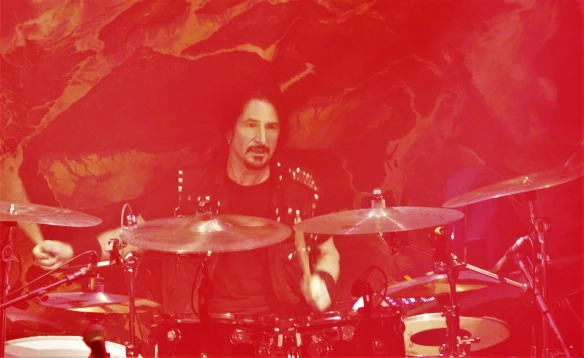 The Tokyo gig is not only the first gig on the Asia-Pacific tour, it also marks the first time that powerhouse drummer Randy Black plays a full set with the band (a few years ago he toured with the band as a fill-in when Destruction performed a shorter set). The former Annihilator, Primal Fear and W.A.S.P. drummer is an animal behind the drum kit and he brings the songs up a level with his energy, power and finesse. Let's hope that he becomes a permanent member of the band. The Canada-born drummer is already based in Germany and he's a great fit for the band.
A great thrash metal attack gig is topped off with an encore featuring "Thrash Till Death", a cover of the Dead Kennedys' "Holiday in Cambodia" and, of course, "Bestial Invasion". Total thrash metal awesomeness. Thrash at its best. The rowdy crowd of Japanese Destruction lovers helps the band from the first note until well after the band has rushed off to the airport to make the Bangkok flight. This was one of the best gigs in Tokyo this year (so far). A big thank you to local organiser Metal Justice Tokyo for bringing Destruction back to Japan. It is great to see this kind of grassroots organisation made up of fans bringing their favourite artists to Japan independently.