Album review: Dark Tranquillity "Atoma"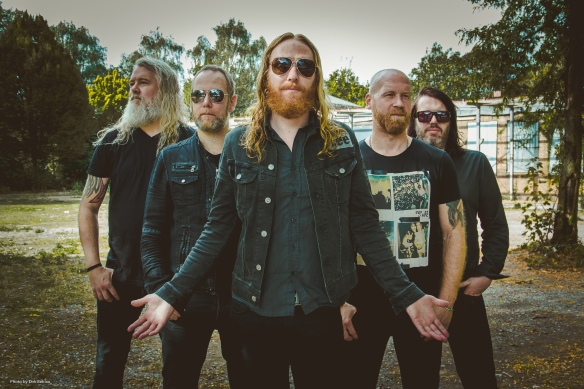 Melodic death metal band Dark Tranquillity is back with a new and rather diverse album.
Dark Tranquillity is one of the bands that were at the forefront of the early 1990s Gothenburg Sound scene of melodic death metal bands in Sweden. They have kept going ever since. "Atoma" is the band's eleventh studio album.
While there have been some changes, most recenlty the departure of guitarist Martin Henriksson, the bulk of the original line-up from 1989 is still there: Mikael Stanne on vocals, Niklas Sundin on lead guitar and Anders Jivarp on drums. Later additions are two well-known names from Tiamat: Martin Brändström on keyboards and bassist Anders Iwers.
When I saw Dark Tranquillity do a festival gig here in Japan a year ago, it was OK, good but not more than that. Thus, my expectations on this new album were not sky high. But, somewhat to my surprise, I discovered that this is a good and rather varied album with some fine tunes on there. It is a rather enjoyable record to put on. While this is mainly music in the melodic death metal field, it is bascially mainstream melodic death metal. Nothing damp, rotten, brutal or too sinister here. This is almost child-friendly death metal that will get played on the radio. But it is still rather good. It is mainly Stanne's voice and Sundin's guitars that make this stand out from the pack.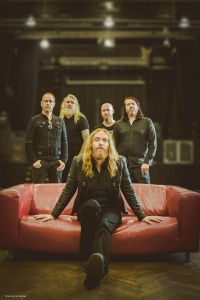 "Forward Momentum" is one of the best tracks on the album and "Neutrality" and "The Pitiless" are other favourites of mine. The two bonus tracks featured on some editions of the album – "The Absolute" and "Time Out of Place" – are very different from the rest of the songs on the album. They're actually great atmospheric songs, but they sound a bit more like something from Depeche Mode's guitar period (yeah, actually), or latter-day U2, than death metal. As I listened to these two tracks the first time, I had to double check what I was actually listening to. Not sure what the thinking is with these two tracks, but they will confuse more people than me.
Next time I see this band live, my expectations will be higher as they now have some great new material to play at their gigs.
"Atoma" was recorded at Rogue Music in Gothenburg, a studio owned by Dark Tranquillity's keyboardist Martin Brändström.
"Atoma" is out on 4th November on Century Media Records.