Album review: Gus G "Fearless"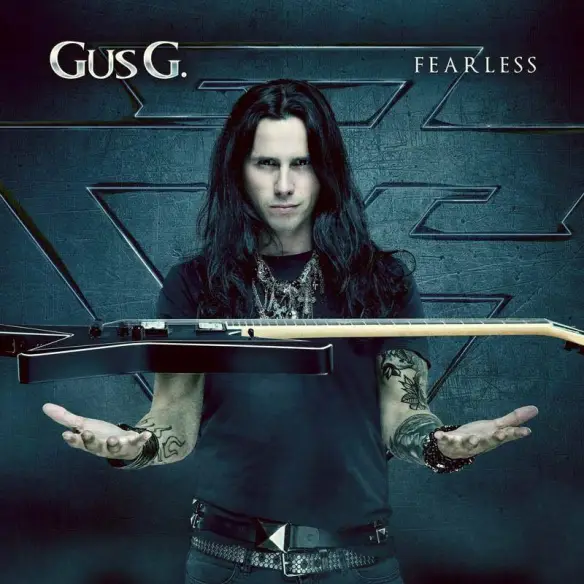 Greek guitar wizard Gus G is back with a new solo album.
Greek guitarist Gus G first made a name for himself in bands such as Nightrage, Dream Evil and Firewind and even played in Arch Enemy for a short while. But it is as Ozzy Osbourne's guitarist he became known to the masses. With Zakk Wylde now back in Ozzy's band, Gus G has more freedom to get on with his own musical projects, now mainly focusing on his band Firewind and his solo career.
A year ago he did some terrific solo shows here in Japan and now he's back with a new solo album, "Fearless". The album kicks off in style with the energetic track "Letting Go" and it is followed by "Mr Manson", one of the album's standout tracks where we – obviously – get some guitar thunderbolts but also a catchy, modern rock song. "Don't Tread on Me" is another contemporary sounding rocker of a song. The instrumental title track "Fearless" sounds a lot like something that could have been done by Marty Friedman. It is my favourite track on this album. "Nothing to Say" is an AOR-type melodic rock ballad. The album continues to mix musical styles, instrumental pieces and tracks with locals throughout its ten tracks. Gus G's amazing guitar wizardry remains at the centre of it all but without crossing the border to guitar wankery country.
One of the instrumental tracks, "Thrill of the Chase", is a wonderful showcase for what Gus can do with his guitar. Dire Straits' monster hit "Money for Nothing" gets the Gus G treatment. If one is going to do a cover song, one has to do something different, adding something to not make it pointless. Gus G does that here. The classic 1985 Mark Knopfler song gets a modern makeover that works very well. On this album, Gus is backed up by vocalist/bassist Dennis Ward (Pink Cream 69, Unisonic) and drummer Will Hunt (Evanescence, Black Label Society). The trio delivers on every song. "Fearless" is a solid and accessible melodic album showcasing Gus G's guitar skills.
Gus G's "Fearless" album will be released on 20th April via AFM Records.