Single review: Netherbird "Windwards"
Swedish melodic black/death metal band Netherbird is back with a new line-up, a great new single and a forthcoming studio album.
Formed in Sweden in 2004, Netherbird plays an attractive and melodic mix of black and death metal. In the early years the band only recorded and did not perform live. Adrian Erlandsson (At the Gates, The Haunted, Cradle of Filth, Paradise Lost), Brice Leclercq (Nightrage, Dissection, Satyricon), Nils Fjellström (Dark Funeral) and Janne Saarenpää (The Crown) are among the many musicians who have played in the band in the past. The band, whose line-up has seen some changes over the years, released its debut album, "The Ghost Collector", in 2008 and has released a number of demos and records over the years. Now, after a couple of years of silence, they are back with a new line-up and new material. Founding members Bizmark and Nephente are still in the band but the rest of the current line-up are later additions.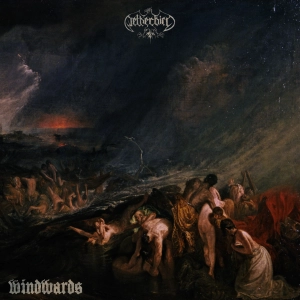 Apart from the majestic title track, "Windwards", we get an exclusive bonus track, "Sculptors and Spectres", which will not be included on the album. This is good stuff. I want to hear more and thus look forward to their fourth full-length studio album which is due to be released in October. I like this. It is black/death metal of the less tormented kind. It's a bit more accessible than the deeper, darker, heavier and more sinister forms of black metal. The sound of Netherbird on these two tracks reminds me somewhat of one of my favourite death metal bands, The Crown, and that is definitely not a bad thing. But there are also welcome hints of Dark Funeral and other early black metal bands that paved the way in the 1990s.
Netherbird's "Windwards" single will be released on 6th July. Their forthcoming album, "The Grander Voyage", will be released in October on Black Lodge Records.
Netherbird – band members
Nephente – vocals
Bizmark – guitar and vocals
Nord – guitar and vocals
Tobias Jakobsson – lead guitar
Micke André – bass and vocals
Fredrik Andersson – drums