Album review: Interment "Scent Of The Buried"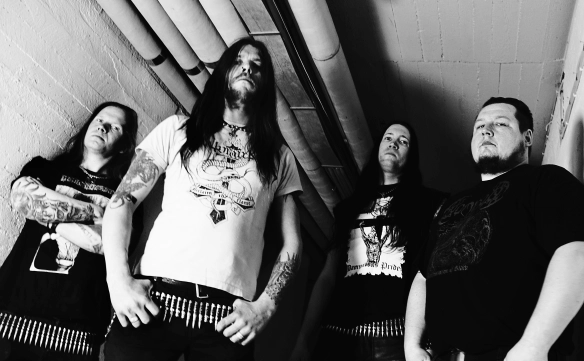 I am still not sure if one is allowed to smile when one listens to death metal. Anyhow, Interment's forthcoming album makes me smile. This is gloriously brutal music. If you're into proper Swedish death metal, this is for you. This is death metal the way I like it. This terrific alum is a bit less melodic than the Gothenburg Sound bands and much more in the traditional Sunlight Sound camp. Thus it comes as no surprise to learn that the album's been recorded and mixed at Sunlight Studio in Sweden by none other than Tomas Skogsberg (Nihilist, Entombed, Dismember, Grave, At The Gates, Amorphis, and many more) and his presence and influence can be heard on the finished album.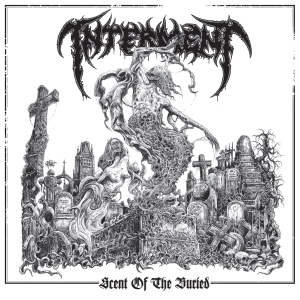 Johan Jansson founded the band in 1988 under the name Beyond. The band, which has seen numerous line-up changes over the years, has only recorded music sporadically and seldom toured or played live over its 28-year existence. But its forthcoming album, "Scent Of The Buried", to be released on 1st April on Singaporean record label Pulverised Records, is a brutally good album which sounds as if the band has never done anything but refined its music through never-ending touring. This is a very strong and consistent album with ten great songs – no fillers – with the last one, "Nailed To The Grave" being my current favourite. It is very fast, brutal and bloody great. Head cleaning kind of stuff. To a certain degree it reminds me of Arch Enemy's debut album, "Black Earth" from 1996 (when they were more brutal and less melodic). Live this material will be explosive at the right venue and performed for the right audience.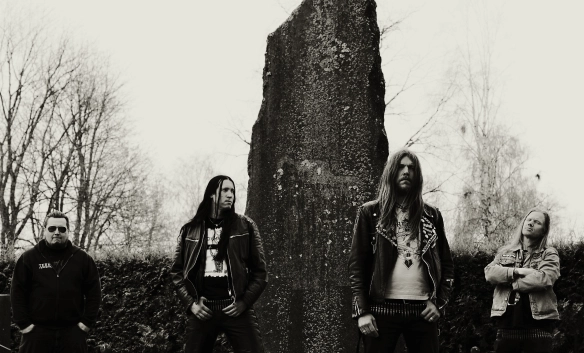 "Scent Of The Buried" track listing
Death And Decay
2. Sinister Incantation
3. Chalice Of Death
4. Repugnant Funeral
5. Scent Of The Buried
6. Rise Of The Dead
7. Unholy Upheaval
8. Dawn Of Blasphemy
9. Skull Crushing Carnage
10. Nailed To The Grave
Interment – band members
Johan Jansson – guitar and vocals
Torbjörn Brynedal – guitar
Allan Lundholm – bass
Kennet Englund – drums
www.interment.se / www.facebook.com/interment