Album review: The Lurking Fear "Out of the Voiceless Grave"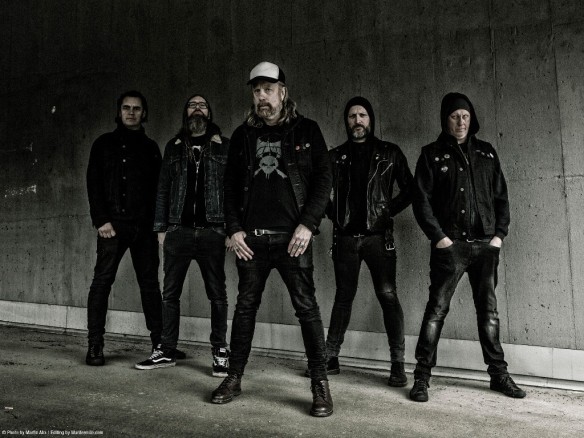 The Lurking Fear's much-hyped debut album lives up to the expectations. It's bloody awesome death metal by a bunch of professionals.
The new death metal band The Lurking Fear's debut album "Out of the Voiceless Grave" is a brutal album without any compromises. It's an assault on your senses by a bunch of Swedish extreme metal veterans. The Lurking Fear has a stellar line-up of extreme music royalty: Tomas Lindberg (At The Gates, Disfear, The Crown, Grotesque, Skitsystem, Lock Up, Nightrage) on vocals, Jonas Stålhammar (God Macabre, Bombs of Hades, Crippled Black Phoenix, The Crown, ) on guitar, Fredrik Wallenberg (Skitsystem, Embalmed, Sarcasm) on guitar, Andreas Axelson (Tormented, Disfear, Marduk, Edge of Sanity, Necronaut) on bass and Adrian Erlandsson (At The Gates, The Haunted, Riket, Nemhain, Brujeria, Cradle of Filth, Netherbird, Paradise Lost, Vallenfyre, Skitsystem) on drums.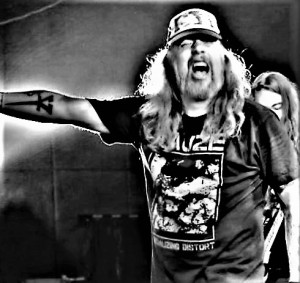 Comparisons with At The Gates are impossible to avoid. But The Lurking Fear lives at the more inaccessible end of the musical world which also houses At The Gates. It lives next door to early Morbid Angel. It's fast, brutal and heavy. High-energy bulldozing metal with some King Diamond-esque horror movie references here and there. There are also fab melodies underneath all the brutality and at times the tempo slows down for a breather. I love this album. It makes me want to start a one-man mosh pit right here at Roppongi Rocks headquarters.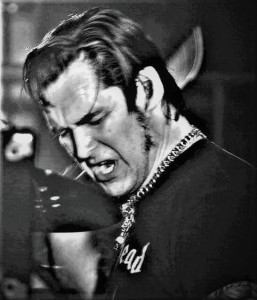 For the most part, this is Insanely brutal and aggressive, like a high-pressure cooker. But don't let the death metal typhoon on the surface fool you. This is multi-layered intelligent, yet brutal, music with many nuances.
Picking out favourite tracks on such a solid album is hard. "Vortex Spawn" is a splendid physical assault. "The Infernal Dread" is terrific and so is "With Death Engraved in Their Bone".  "The Starving Gods of Old" is one of my clear favourite songs on this album. It sort of sounds like a death metal version of a Napalm Death song performed by an early version of Morbid Angel in a speed metal tempo. "Tentacles of Blackened Horror" starts as a "normal" song, only to explode into fucking mayhem once the vocals start. Insane brutality. Splendid! The album closes with the track "Beneath Menacing Sands", a five-minute masterclass in death metal. Well, there are no weak spots on this album. What a debut album The Lurking Fear has arrived on the scene with!
The Lurking Fear's album "Out of the Voiceless Grave" is out on 11th August via Century Media Records.